'Gin'spirational Wedding Favours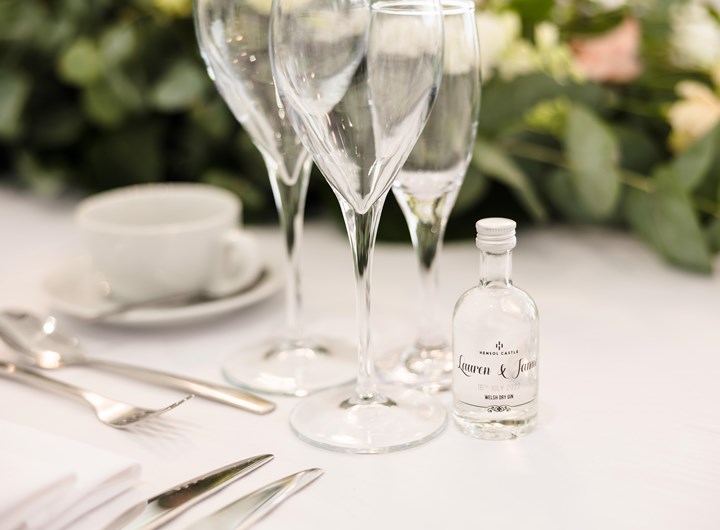 Gift your wedding guests with a personalised miniature bottle of Hensol Castle gin. Made in our very own distillery, your favours can't get more local!

'Gin'spirational Wedding Favours 
Crafted in our own gin distillery, located in the cellars, treat your friends and family to personalised gin miniatures to celebrate your big day. 
Each bottle will be carefully labelled with the names of the happy couple, alongside the date of the special day.

If you are a fan of our Hensol Castle gin, or gin in general, you could even gift yourselves a post-wedding treat and visit your wedding venue again for a gin making experience. Distill your own gin, where you got hitched! 
Only £3.50 Hensol Castle Distillery Gin Miniatures (5cl)
Only £4* Personalised Hensol Castle Distillery gin miniatures (5cl) Minimum order of 60
Want some Hensol Castle branded gin miniature favours but have booked your venue elsewhere? Click here to buy some for your wedding from our on-site distillery. £4 per miniature.