10 May 2021
Real life wedding - Toby and Katie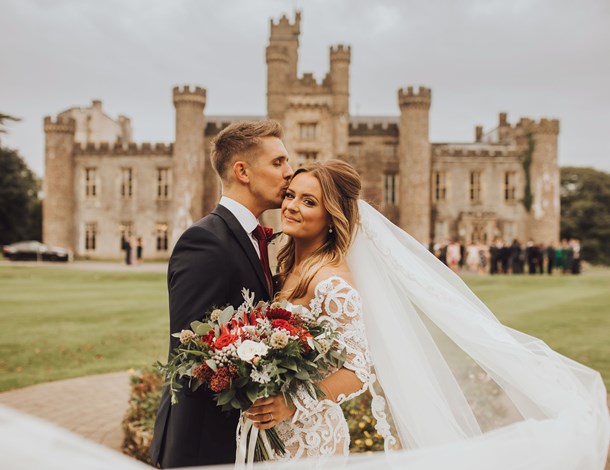 Combining beautiful autumnal bouquets with our Grade 1 listed Castle, Katie and Toby's wedding gives you all the wedding inspiration you need.
Their photographer Natasha of Honeydew Moments captured all the perfect moments of their special day, from the gorgeous wedding couple themselves, their tasteful room decor and beautiful blooms. Mr & Mrs Davy were as happy as can be and as you can tell from their photographs their excitement and love for each other. 
We love their modern take on a classic white wedding whilst incorporating a little bit of boho-chic. Their autumnal flowers and foliage paired with their gold accessories adds a personal touch from the wedding couple that we love!
There's nothing we love more than seeing our couples so happy with their special day! We wish Katie and Toby a lifetime of love and happiness.