03 Jun 2022
Hensol Castle 'Gin'tastic Experiences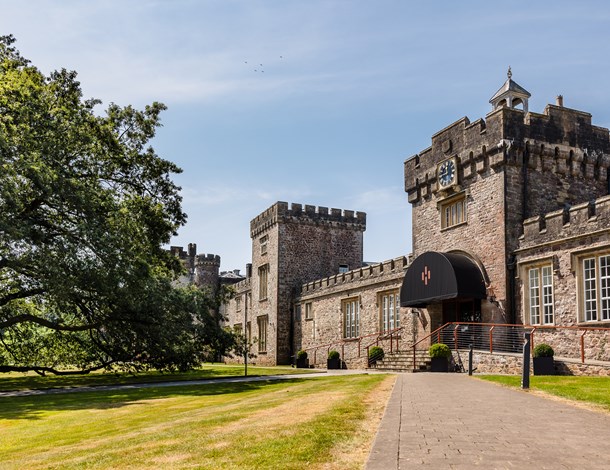 Hensol Castle Distillery is the UK's only spirits distillery in a 17th century castle. Located 20 minutes from Cardiff city centre, and surrounded by 650-acres of countryside, our facilities include a gin and spirits distillery, visitor experience, gin school, cocktail masterclasses and bottling plant. 
To celebrate World Gin Day, here's some experiences you can book in our very own castle distillery. The combination of Hensol Castle steeped in history with a unique experience, you are sure to have a great time no matter how far you've traveled. 
Gin Distillery Tour 
During a Hensol Castle Distillery tour, you'll be treated to a story-filled journey of our unique castle distillery. Whilst learning about the history of Hensol Castle you will also be given inside knowledge on our distilling process, the origins of gin as well as taste some! 
Selected Dates Available
£25 per person
BOOK NOW
Gin Making Experience 
This experience is perfect for those who are particular about their gin! Distil and label your own bottle of gin so the flavours are exactly how you like them. Your 70cl bottle will be perfect for you to enjoy at home after an enjoyable 2 ½ hours of gin-tivity. 
£99 per person or £150 for two
BOOK NOW
Cocktail Masterclass 
On the last Saturday of every month our master distiller and his team of knowledgeable mixologists offer a gin-filled cocktail masterclass! Shaken, stirred or on the rocks, you will leave having the know-how and confidence to recreate your favourites at home. 
Last Saturday of every month
£30 per person
BOOK NOW
Add on Hensol Castle Afternoon Tea 
To finish off your distillery experience with additional deliciousness, you could add on our brand new Hensol Castle Afternoon Tea. Including a selection of delicious sandwiches and sweet treats you could opt for: 
Note: Afternoon Tea is served Friday-Sunday 
Happy World Gin Day! We hope this blog has given you some ideas of things to book in celebration.