02 Jun 2022
6 Things to do the week of your wedding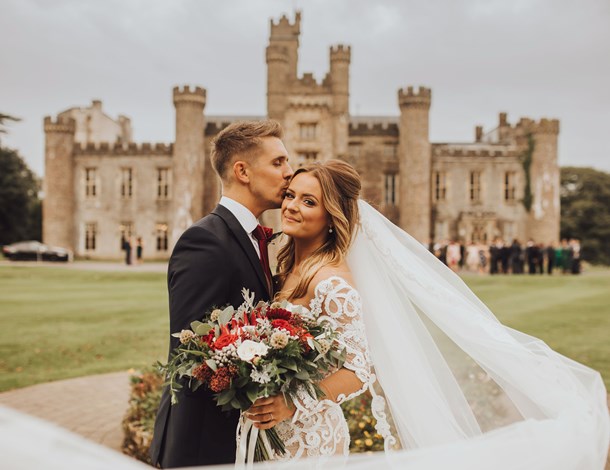 There's just one week to go before your wedding. Cue the butterflies and the excitement as you are officially in the final countdown to your big day! Whilst most things will be arranged weeks, maybe even years in advance, there are a few things we think you could do the week before your wedding day. Take the next several days to relax, finalise some odds and ends and look forward to finally becoming a married couple.
Break in your shoes
If your wedding shoes are brand new then we certainly recommend this point; you'll be wearing them for a while! We recommend wearing them for a short period of time every day on the lead up to your wedding day. Wear them round the house, have a walk up and down your street, 100% most definitely practice stairs…
Designate a social media guru
It's always useful to have a social media guru amongst your bridesmaids or groomsmen. Ask them to encourage your guests to use your wedding hashtag and take as many photos of your day as possible. It is your friends and family who will capture the funniest and most 'laugh our loud' moments.
Check in with your bridesmaids/groomsmen 
Do your bridesmaids know their designated jobs? Also check in with the guys to make sure they know all about wedding day logistics and timings. Perhaps in the run up to your wedding day you can organise a relaxing afternoon tea at Hensol Castle. Options range from traditional afternoon tea to champagne afternoon tea or welsh gin afternoon tea. More Information. 
Get plenty of sleep
The more rest you get the week before your wedding the better. Once wedding activities and the butterflies start the harder it may be for you to drift off. Pop on your lavender pillow spray and your favourite pj's and relax.
Spend quality time together with a Hensol Castle Distillery gin tour/experience
You may have decided to not spend the evening before the wedding together, but there's nothing stopping you from spending quality time as a couple in the week before the wedding. Enjoy a visit to Hensol Castle Distillery, located in the Grade I listed Hensol Castle. You don't have to be getting married at Hensol Castle to enjoy a little bit of our delicious gin. View tours and experiences.
Book a spa day at the Vale Resort
Located on the estate, the Vale Resort Spa has been voted Wales' Best Resort Spa consecutively. With lots of spa breaks and day offers to choose from, you will guarantee to feel relaxed and rejuvenated after visiting. More information.
We hope this blog puts your mind at ease and you have gained some ideas of things to do the week of your wedding. If you are yet to book your wedding day, you can enquire with our team at sales@hensol-castle.com